Steel building brokers are distributors of steel buildings who generally work with multiple manufacturers. Most of the steel building companies you see on the Internet are steel building brokers. While brokers can generally offer you a better price on your steel building due to their scale, you'll need to erect the building yourself or hire a general contractor who can do it for you. Most steel building brokers will be able to set you up with a general contractor who will be able to erect your building for you.

General contractors will sell and erect your steel building for you. They will gather your specifications, work closely with the manufacturer to secure your building, and then erect your building for you. In many cases, a general contractor will have a preferred manufacturer that they work with.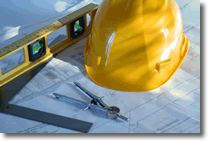 How to Buy a Steel Building
Steel buildings are a very complex purchase and require a lot of due diligence prior to signing that agreement to purchase your steel building. Additionally, due to the explosive growth within the steel buildings industry, it has attracted many reputable companies as well as less-than-reputable companies who engage in fraudulent practices and take advantage of customers for financial gain. Therefore, it is very important to understand how to evaluate potential steel buildings suppliers and specific misleading practices to look out for.
Ignoring the old adage: "what appears too good to be true probably is". When comparing prices for different steel buildings, make sure you're comparing buildings that include the same specifications. There are some suppliers out there who will intentionally leave things out or use cheaper components to trick unsuspecting buyers.
Failing to verify local building codes prior to signing contract. Prior to signing an agreement to buy a steel building, verify that the specifications meet local building codes with local officials. There are many areas in the United States that have special restrictions (such as specific snow and wind load restrictions) due to weather conditions. The best way to verify is to ask your steel buildings supplier to provide certified, stamped engineered blueprints.
Failing to obtain references from potential suppliers. Due to the large number of suppliers in the industry, we strongly suggest that you ask a lot of questions up front and check the references of the companies you're evaluating for a potential steel buildings purchase. We also suggest that you check the Better Business Bureau records and ask your potential suppliers for examples of their buildings in your local area so you can check them out.
In order to understand what to look for in a quality steel buildings supplier, it's important to understand the different types of steel building suppliers. There are three types of steel building suppliers:
Steel building manufacturers provide the engineering capabilities, metal framing systems, metal roofing and wall systems for your building. For the most part, the leading manufacturers sell through a distribution channel and will not sell direct to end-users.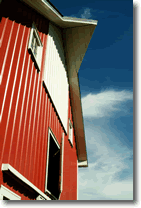 Determining which type of supplier to buy from depends on your individual situation. For instance, if you want to go through one company for everything including erecting the building, then a general contractor is whom you want to purchase a steel building from. On the other hand, if you plan on erecting the building yourself and are very knowledgeable about the process, then brokers or even manufacturers are a better fit for you. Once you determine what type of supplier you want to buy your steel building from, you'll need to evaluate potential suppliers. For your reference, we've listed a few of the most common mistakes that people make when buying a steel building:
Falling for aggressive sales tactics. The steel buildings industry has less-than-reputable companies that rely on aggressive and misleading sales tactics to win your business. Many salespeople, particularly telephone-based salespeople, in the industry have been trained to use techniques to force you to make a buying decision immediately. These techniques include statements such as "there's only one building left on the lot" or "someone just cancelled an order and you can have it at a huge discount but only if you buy right now". Be careful and don't fall for these techniques – wait to make a decision until you're ready and have exactly the building that you want.
Now that you're ready to discuss your options with steel building suppliers in your area, let us help you in that process. We can match you to multiple steel building suppliers in your area who can provide you with steel building pricing estimates. Start your simple, free request for steel building quotes by clicking the button below.